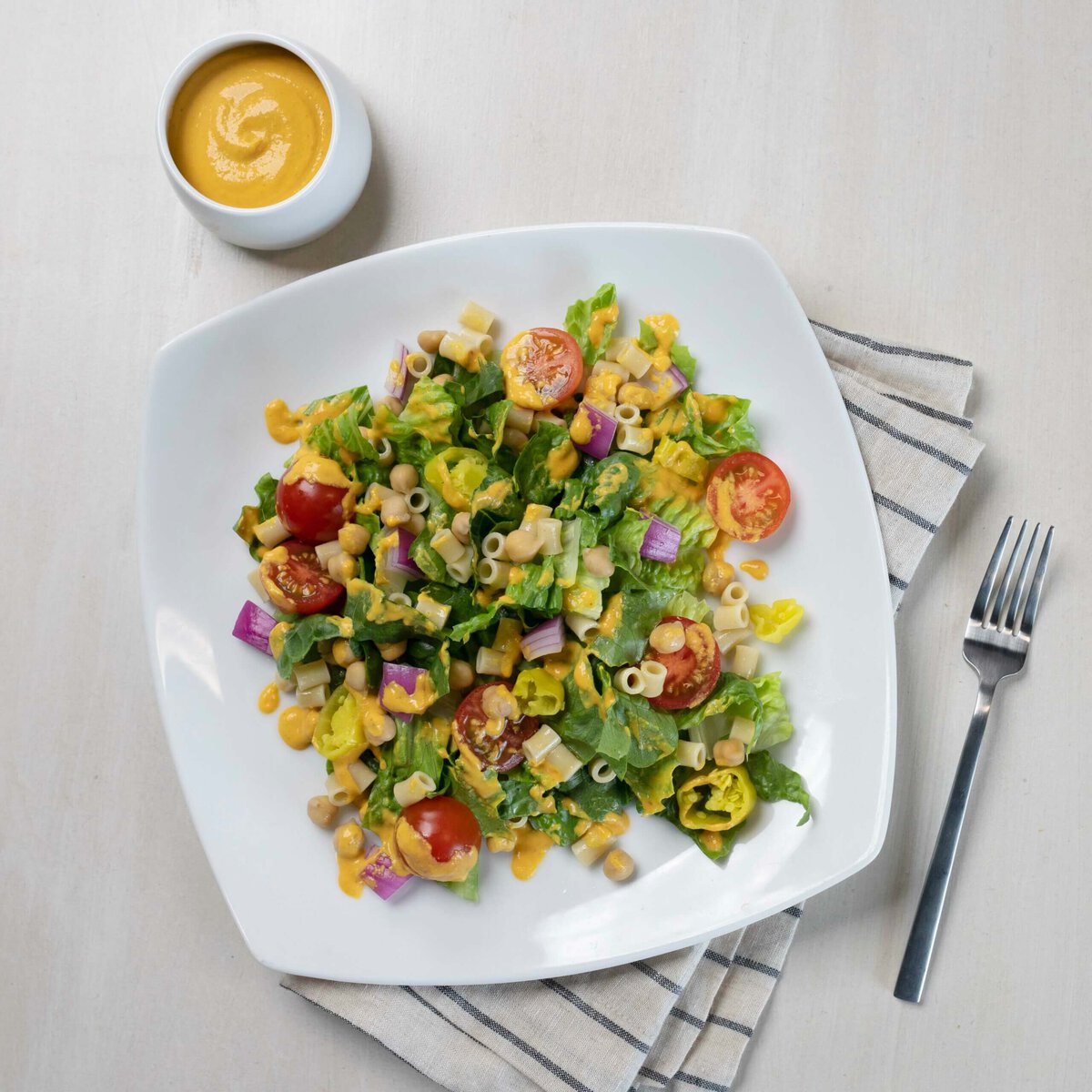 Vegan Cheesy Chopped Pasta Salad
Al dente Ditalini pasta tossed with chopped romaine lettuce, red onions, cherry tomatoes, sliced pepperoncini peppers, chickpeas and tossed with a creamy queso dressing.
Servings: 2
Ingredients:
1/3 Cup Good Foods™ Plant-Based Queso
4 Cups Romaine Lettuce, Chopped
1/3 Cup Red Onions, Chopped
1/2 Cup Cherry Tomatoes, Halved
¼ Cup Pepperoncini Peppers, Sliced
1 ¼ Cup Chickpeas, Canned, Drained and Rinsed
1 Cup Ditalini Noodles, Fully Cooked and Cooled
Directions:
1. In a large bowl add romaine lettuce, red onion, cherry tomatoes, pepperoncini peppers, chickpeas and ditalini.
2. Top salad with plant-based queso, fold in until all components of salad are completely coated.