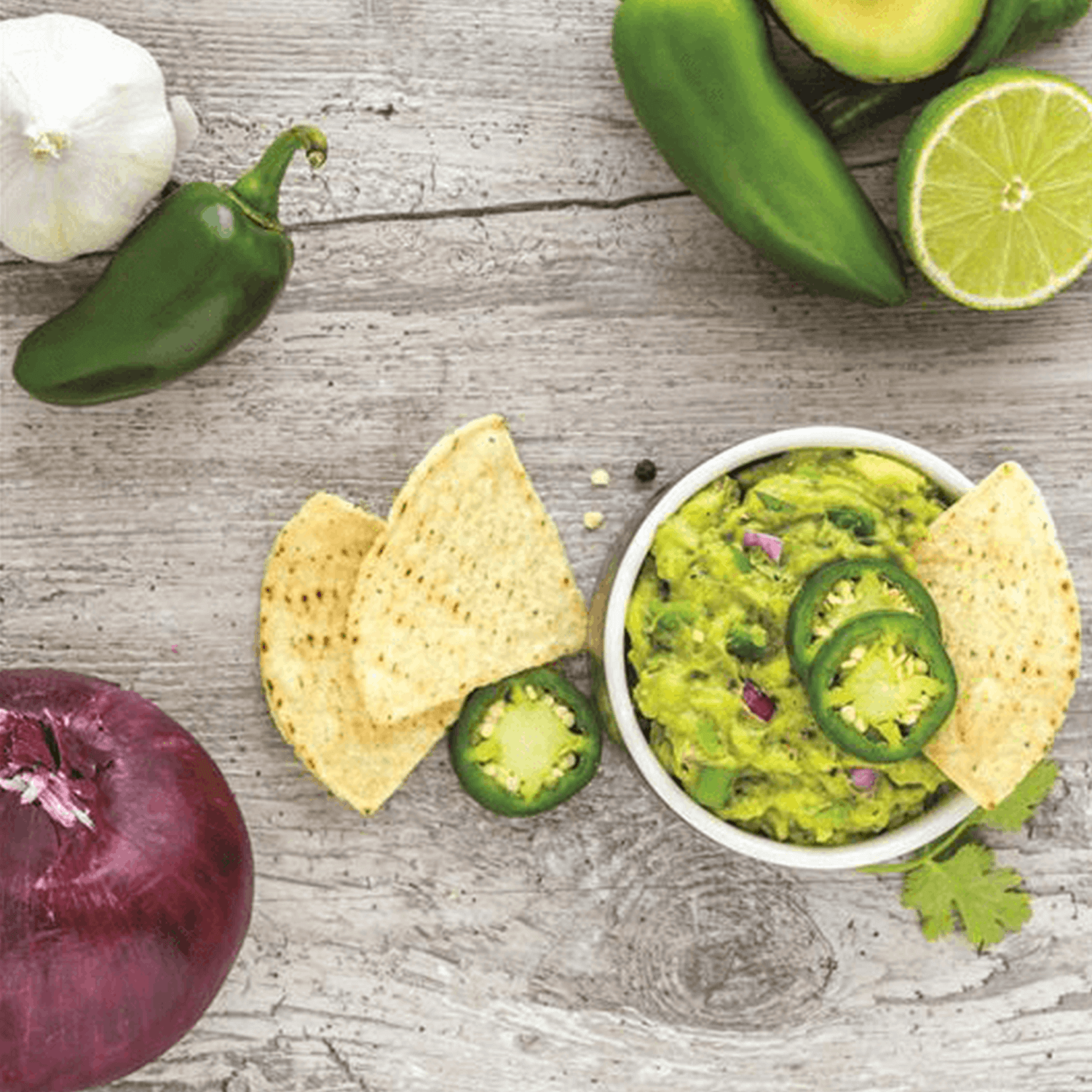 Spicy Guacamole
Bring on the heat! This spicy guacamole recipe has fresh minced serrano and diced jalapeño peppers for a kick of flavor.
Servings: 10-12
Prep Time: 10 minutes
Ingredients:
½ cup diced red onion
1 Tbsp fresh minced garlic
1 Tbsp fresh minced serrano peppers
1 Tbsp fresh lime juice
2 Tbsp fresh diced jalapeno
2 Tbsp cilantro, finely chopped
Salt and pepper to taste
Directions:
In a large mixing bowl, add all ingredients and mix thoroughly until all ingredients are well incorporated. Salt and pepper to taste.
Store in a well-covered container under refrigeration for up to 24 hours.