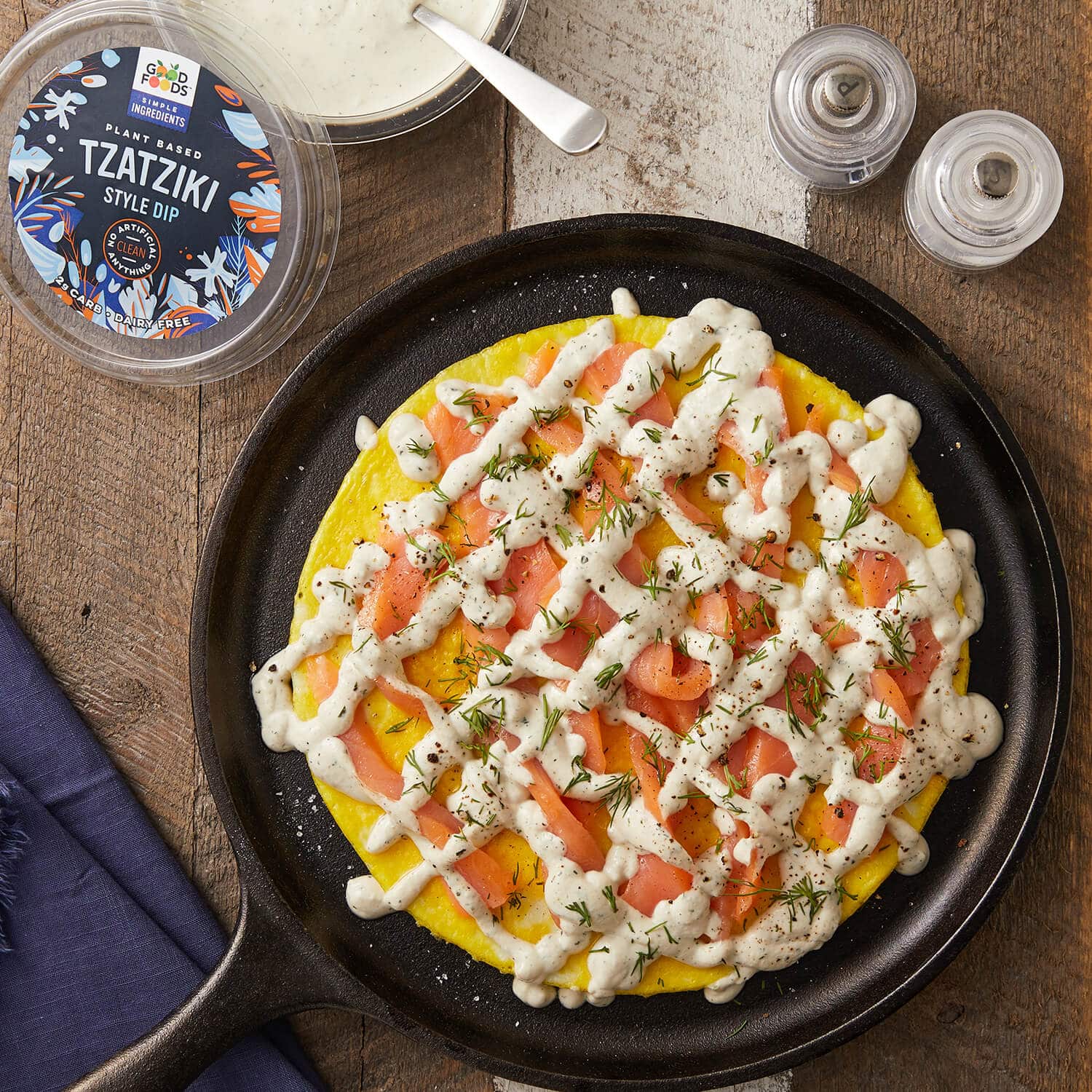 Smoked Salmon Frittata
The best part about brunch is being able to try new things that you may not have otherwise attempted to make. For our less adventurous eaters, this Smoked Salmon Frittata may seem intimidating at first. However, with the drizzle of  Good Foods Dairy-Free Tzatziki Style Dip, a mix of fresh herbs and cucumber that create a light and creamy texture, it brings all the flavors together in a familiar and delicious way.  
Servings: 16
Prep Time: 10 minutes
Cook Time: 30 minutes
Ingredients:
½ tsp coconut oil (or olive oil)
16 large eggs, beaten
8oz smoked salmon, sliced
Fresh dill, garnish
Salt & pepper to taste
Directions:
Preheat Convection Oven to 350 degrees F.
Coat 2" steam table pan with olive oil. Add beaten eggs to pan and top with sliced smoked salmon. Cook until eggs are just set – firm to the touch but bounce back to shape and they begin to pull away from edges.
Transfer egg to plate or serving dish.
Drizzle with Good Foods Dairy-Free Tzatziki Style Dip, dill, salt, and pepper.