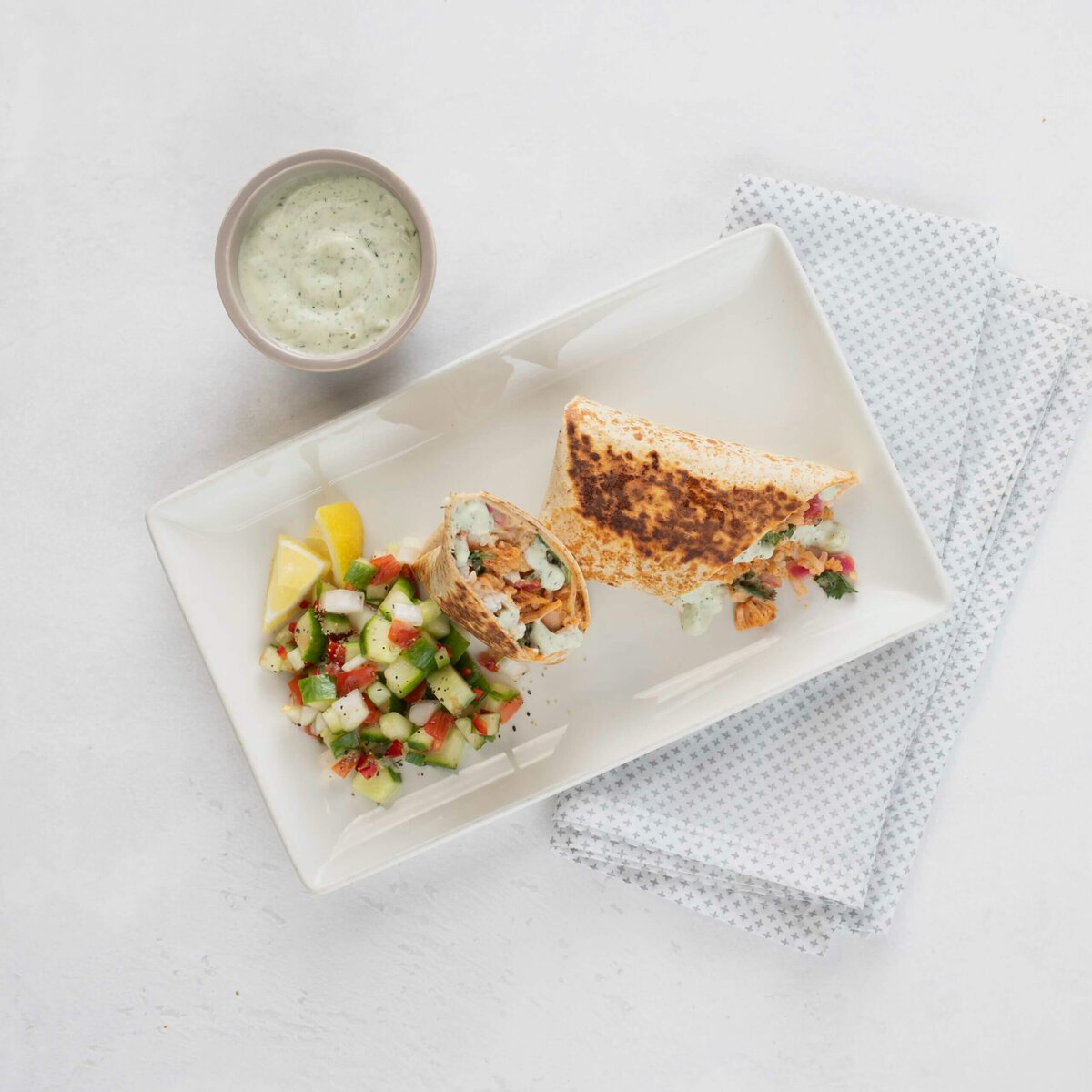 Jackfruit Tikka Kati Roll
Shredded jackfruit, braised in a spicy Indian curry sauce, wrapped inside a whole wheat paratha with plant-based cucumber yogurt sauce, pickled red onions, fresh cilantro and fluffy jasmine rice.
Servings: 1
Ingredients:
1 12" Whole Wheat Paratha, Warm
½ Cup Jasmine Rice, Warm
½ Cup Jackfruit Tikka, Prepared and Warm
2 Tablespoons Good Foods™ Plant-Based Tzatziki
1 Tablespoon Pickled Onion, Prepared
5 Sprigs of Cilantro, Fresh
Directions:
1. Lay paratha on work station and top with remaining ingredients in the order listed.
2. Roll, burrito style, and toast on flat top or in warm sauté pan, seam side down, for about 2 minutes, until toasted.
3. Flip and toast another 2 minutes until just beginning to brown.
4. Remove from pan, cut in half on a bias, and serve immediately.