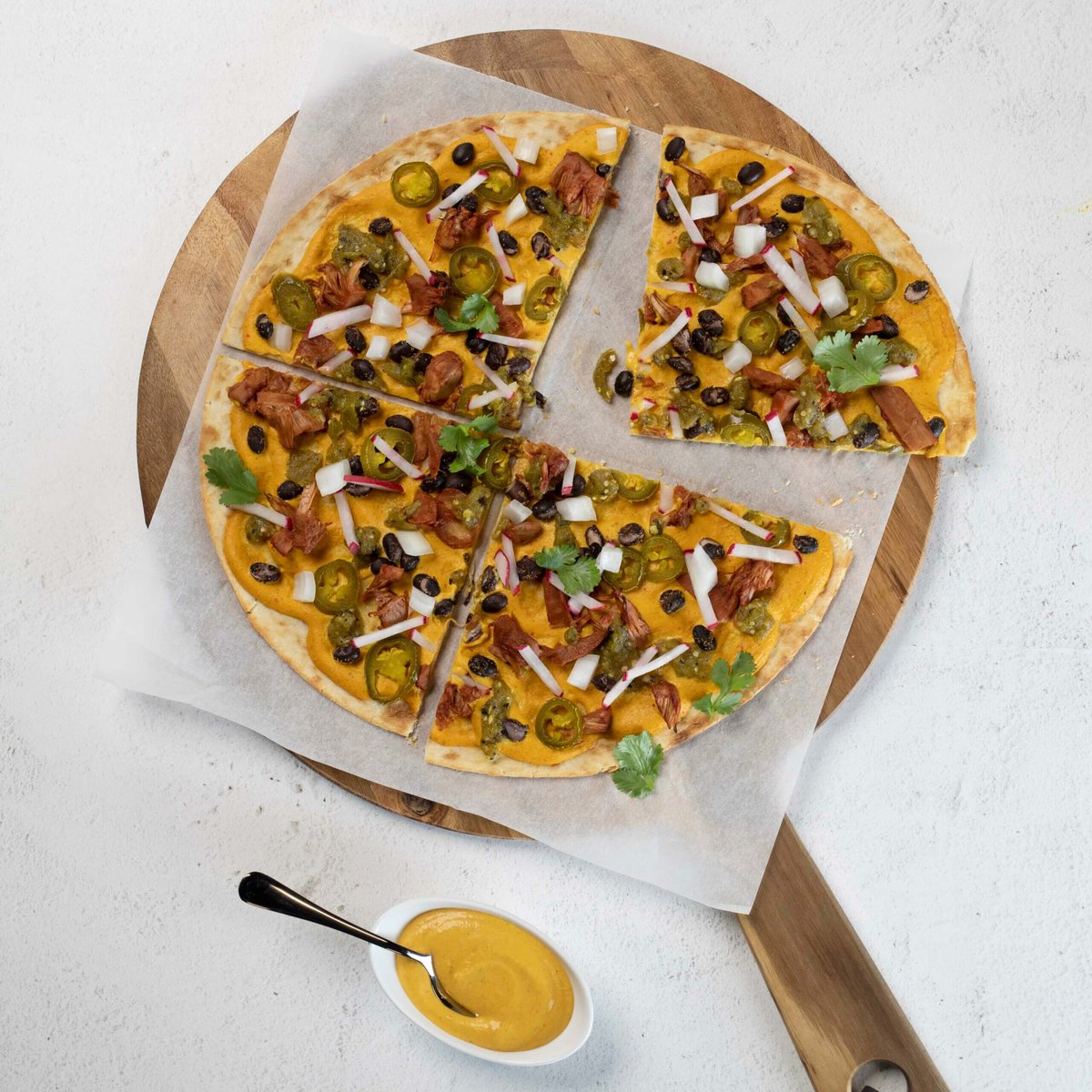 Nacho Pizza
Thin and crispy hand-tossed pizza crust topped with gooey dairy-free queso, spiced black beans, smoky shredded jackfruit, and pickled jalapeño, finished with fire roasted tomatillo salsa, fresh cilantro and onions.
Servings: 4
Ingredients:
1/2 Cup Good Foods™ Plant-Based Queso
1 Pizza Crust, 12" Prepared
3 Tablespoons Taco Seasoned Black Beans, Prepared
1/2 Cup Smoky Shredded Jackfruit
2 Tablespoons Pickled Jalapenos, Prepared
3 Tablespoons Roasted Tomatillo Salsa, Prepared
1 Tablespoon Cilantro, Fresh and Chopped
3 Tablespoons Radish, Fresh and Shaved
3 Tablespoons Yellow Onion, Fresh and Medium Diced
Directions:
1. Place pizza crust on a half sheet tray lined with parchment paper.
2. Spread queso evenly all over crust, leaving 1/2″ edge.
3. Arrange black beans, jackfruit, pickled jalapeno, and tomatillo salsa evenly over the queso.
4. Bake in rational at 400 degrees for 7 minutes, until crust is crispy and queso is beginning to brown.
5. Remove from oven, top with remaining ingredients, cut and serve immediately.