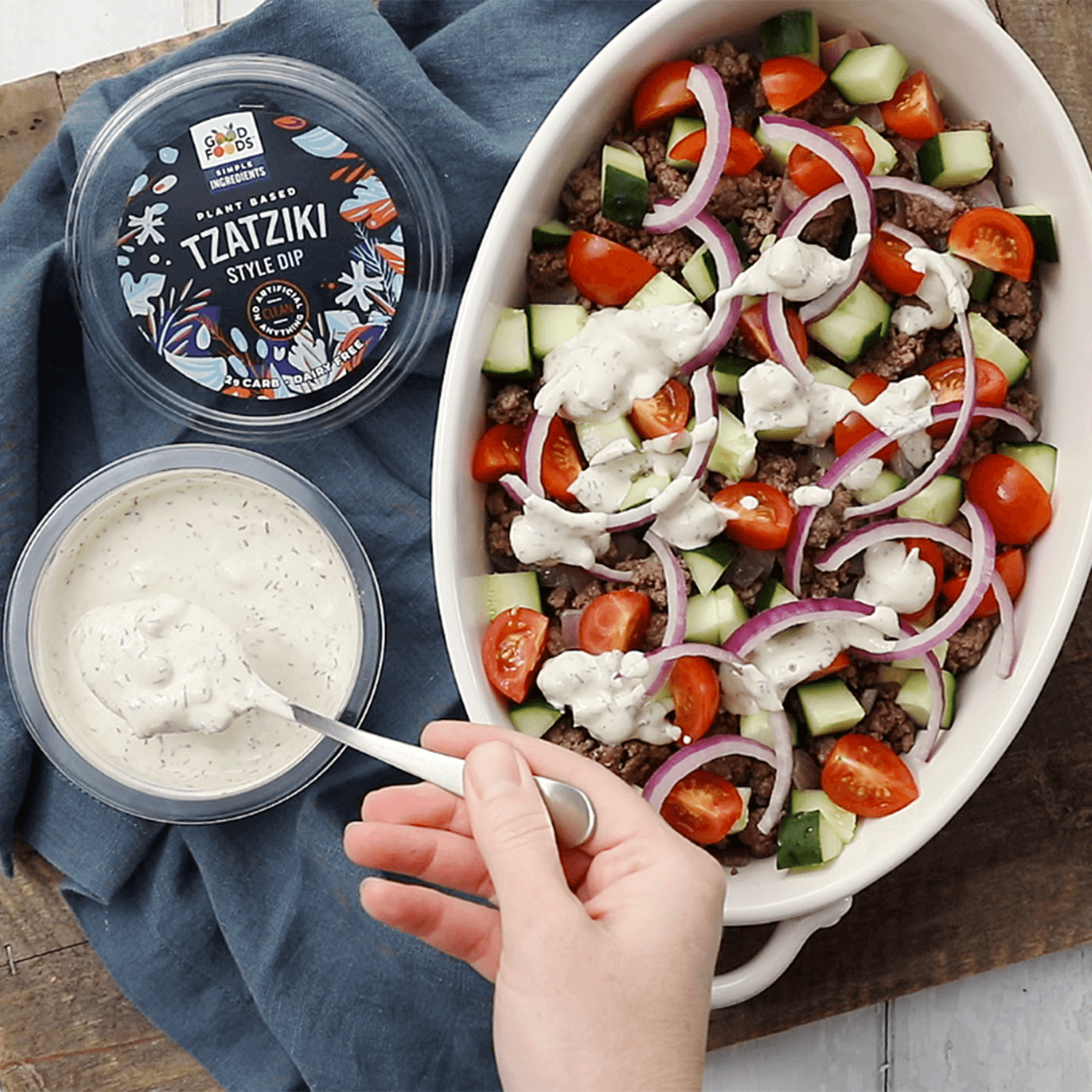 Greek Nachos with Dairy-Free Tzatziki
Trade out tortilla chips for pita chips and pile high with delicious ingredients.
Servings: 1 (Multiply below portions by number of servings needed using same instructions)
Prep Time: 10 minutes
Cook Time: 10 minutes
Ingredients:
½ tsp olive oil
2oz ground beef
2oz diced red onion
2oz diced red onion thinly sliced.
1 garlic clove, minced
½ tsp cumin
½ tsp salt
1 – 8 oz bag of pita chips
2oz diced cucumber
2 cherry tomatoes, quartered
Fresh dill
Lemon wedge
Directions:
Heat oil in medium-size pan over medium heat. Add diced red onions, ground beef, garlic, cumin, and salt. Cook until meat is browned.
In a serving dish, add pita chips. Top with meat, cucumber, tomatoes and sliced red onion. Drizzle with Good Foods Dairy-Free Tzatziki Style Dip. Garnish with fresh dill and a squeeze of lemon juice.