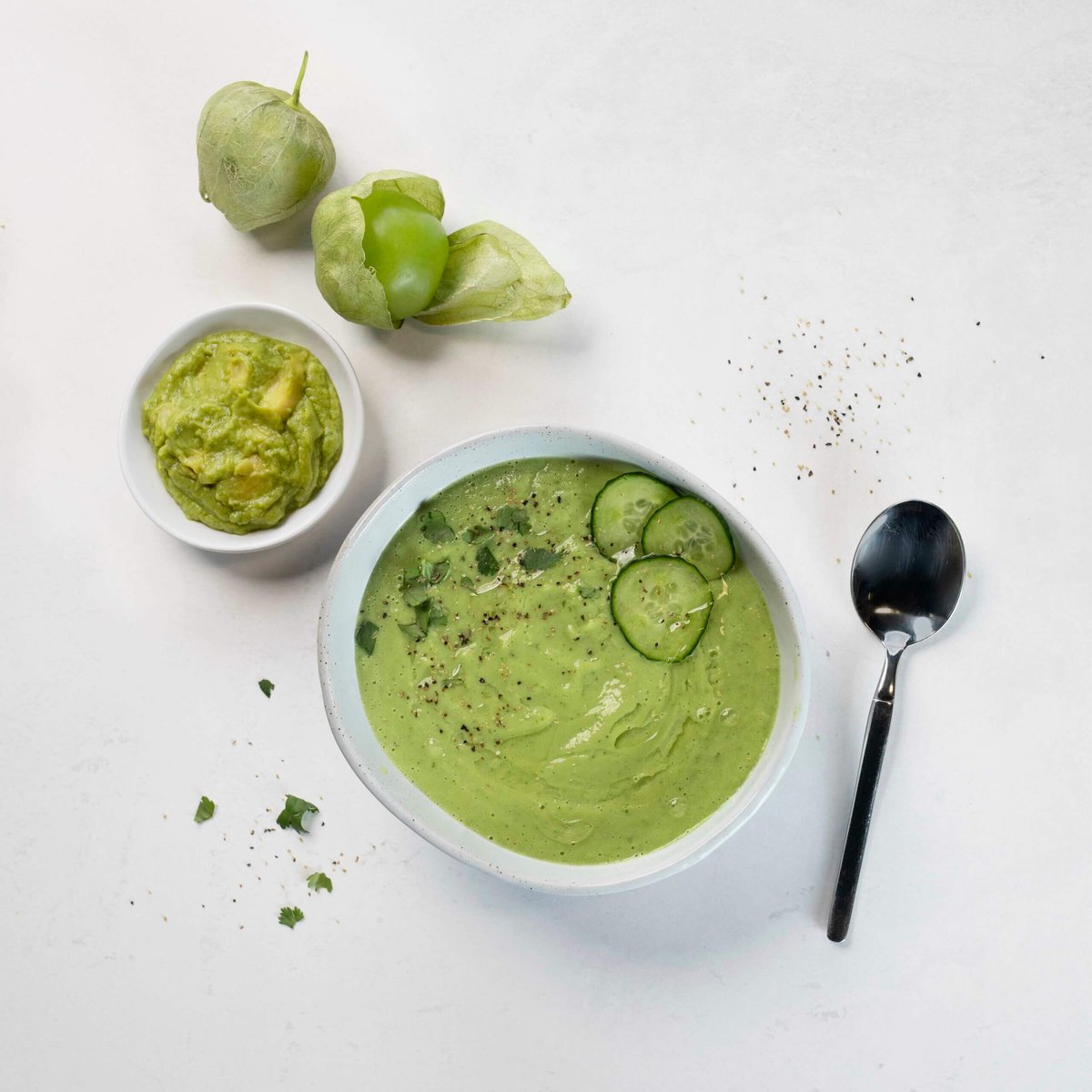 Creamy Avocado Gazpacho
Fresh avocado blended with tart tomatillos, bright cucumbers, sweet onions, and cilantro, finished with a touch of lime juice and a drizzle of avocado oil.
Servings: 3
Ingredients:
1/2 Cup Good Foods™ Avocado Pulp
1 Cup Tomatillos, Fresh and Peeled
1 Cup Cucumber, Diced and Seedless
1/3 Cup Sweet Onions
1/3 Cup Cilantro
1 ½ Tablespoons Lime Juice
1 ½ Tablespoons Kosher Salt
1 Cup Water
6 Tbsp Avocado Oil
Directions:
Combine first 8 ingredients in the pitcher of a blender and blend on high for 30-60 seconds, until smooth.
For each portion, ladle 8 oz of gazpacho into serving bowl and top with 2 Tbsp avocado oil.