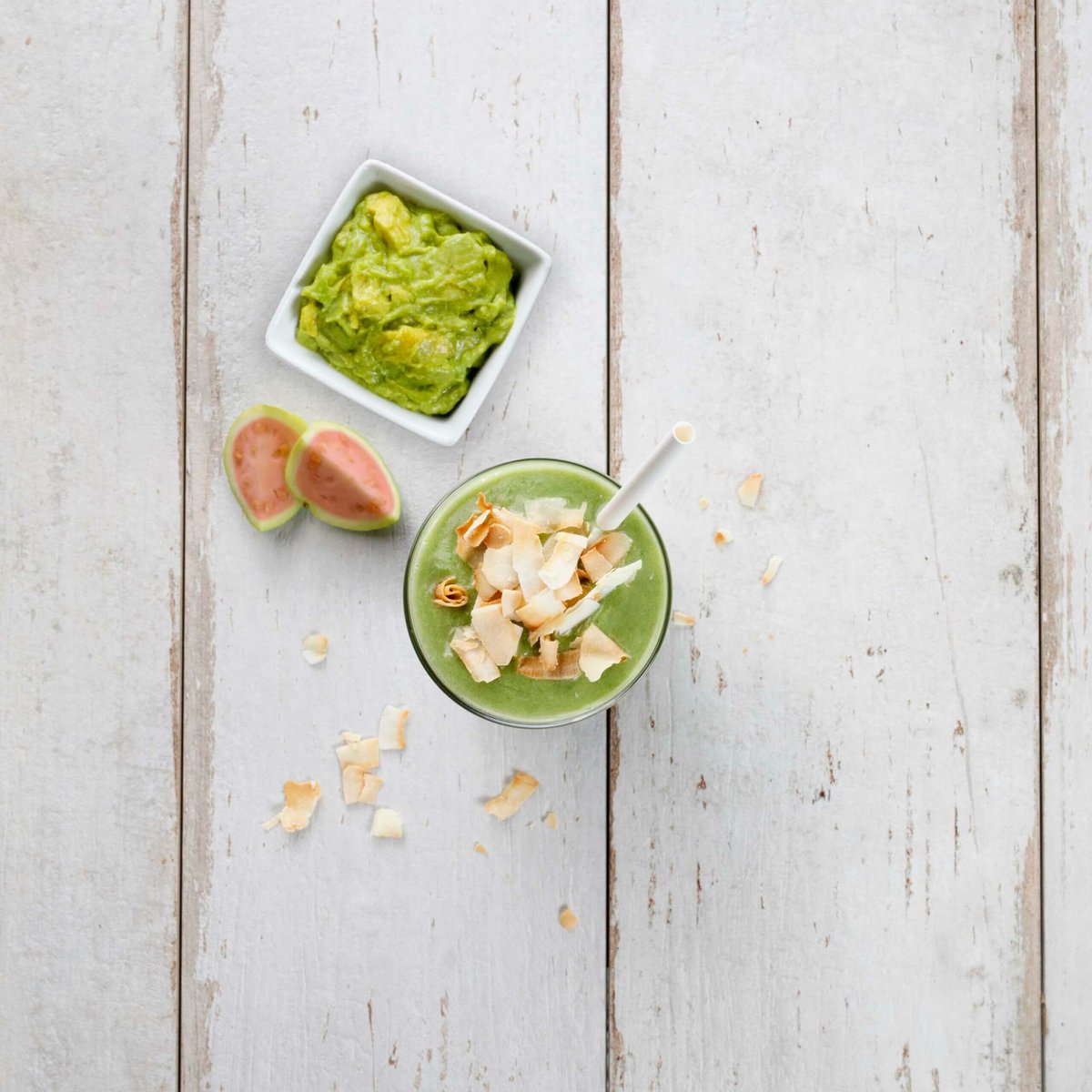 Coconut Gua-Avocado Smoothie
Creamy avocados blended with sweet coconut milk, tangy guava juice, pineapple, ginger, and a hint of agave nectar, then finished with lightly toasted coconut flakes.
Servings: 2
Ingredients:
1/3 Cup Good Foods™ Avocado Pulp
1 Cup Unsweetened Coconut Milk
1 Cup Guava Juice
1 Teaspoon Fresh Ginger
1 Tablespoon Agave Nectar
1 ½ Cups Ice
¼ Cup Spinach, Fresh or Frozen, Chopped
½ Cup Pineapple, Fresh or IQF
4 Tablespoons Toasted Coconut Flakes
Directions:
1. Combine all ingredients except toasted coconut flakes in the pitcher of a blender and blend on high until well incorporated and very smooth, 30-60 seconds.
2. Pour into two glasses and top each with 2 Tbsp coconut flakes.