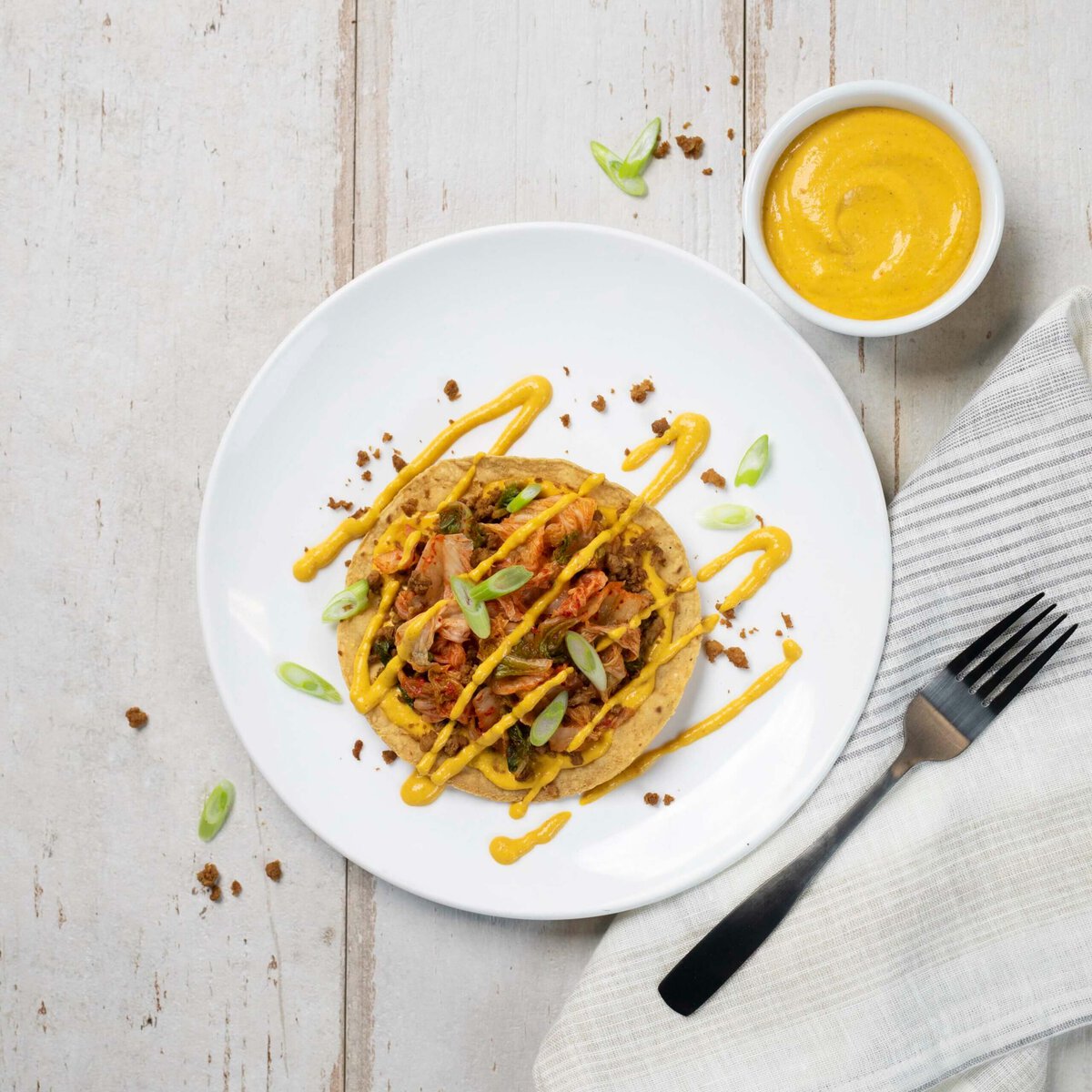 Cheezy Kimchi Tostada
A crispy tostada loaded with plant-based crumbles, kimchi and topped with creamy plant-based queso and finished with scallions.
Cheezy Kimchi Tostada Ingredients
Servings: 1
Ingredients:
2 Tablespoons Good Foods™ Plant-Based Queso, Heated then held in squeeze bottle
1/3 Cup Plant-Based Crumbles, Hot and Fully Prepared
1 Tostada, Prepared
¼ Cup Kimchi, Chopped and Prepared
1 Tablespoon Scallions, Thinly Sliced
Directions:
1. On a tostada, squeeze approximately 1/3 of queso in a concentric circle pattern.
2. Top tostada with plant-based crumbles and kimchi.
3. Squeeze remaining plant-based queso across tostada.
4. Garnish with scallions.