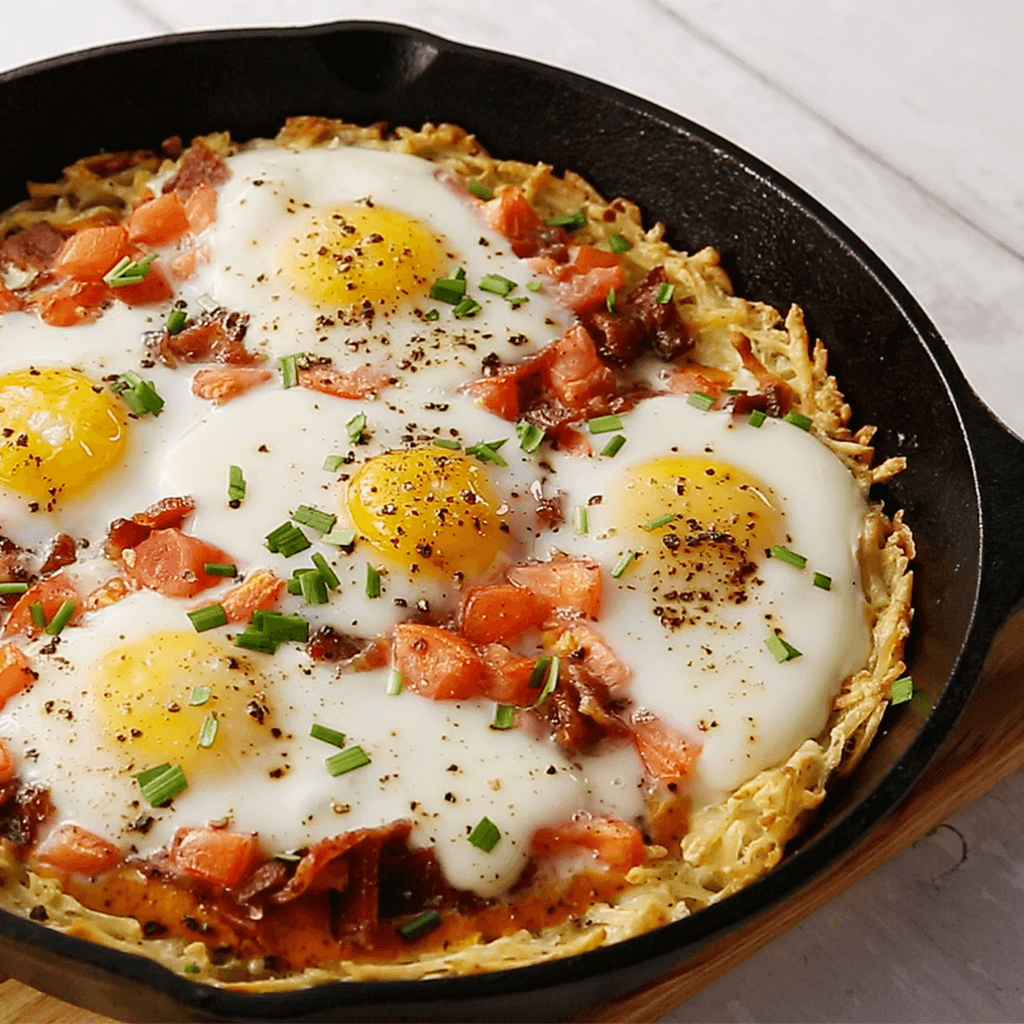 Hashbrown Queso Breakfast Skillet
A savory and flavorful skillet, a perfect addition to your brunch menu!
Servings: 16
Prep Time: 10 minutes
Cook Time: 1 hr. 20 minutes
Ingredients:
3 Tbsp olive oil
4 lb. frozen shredded hash brown potatoes, thawed
8 eggs (for crust)
3 Tsp salt
2 Tsp pepper
1 x 2Lb bag Good Foods Dairy-Free Queso Style Dip
12 slices bacon, cooked and crumbled
4 large tomato, diced
16 large eggs (for topping)
Chives, chopped for garnish
Salt and pepper to taste
Directions:
Preheat oven to 400°. Add oil to a 2" steam table pan, coating evenly.
Combine hashbrowns, two eggs, salt and pepper in a bowl. Pour into 2" steam table pan t and press down firmly to create a crust. Bake for 45-60 minutes or until golden brown.
Remove from oven. Top with Good Foods Dairy-Free Queso Style Dip, bacon, and tomatoes. Crack five remaining eggs over the top, spacing evenly around skillet. Bake for 15-20 minutes or until egg whites are set but yolks are slightly runny.
Garnish with chives and add salt and pepper to taste. Serve warm.